On our recent European road trip we travelled 1700 miles across Europe in our Mazda Bongo and needed to come up with some vegan food ideas that didn't need refrigeration.
We did take a camping stove with us, but we were out on day trips most days when we weren't on the road for hours travelling to destinations, so we needed plant-based road trip food ideas that needed no fridge and no stove for eating both on the long journeys and also to pack to take in our backpacks for lunch. We didn't have a fridge or any way of cooling food, so we needed food that would last for a few days or several days for our eight-day trip. Some of the driving was up to 10-hours non-stop and we needed food for us and our two children, as well as snacks and drinks that wouldn't spoil.
I thought it was going to be really tricky to come up with enough snack ideas and meals that don't need refrigeration or cooking, especially healthy ideas. However, we actually surprised ourselves and came up with a pretty massive list of healthy, non-perishable foods to take with us which I'll share with you in this blog post.
Vegan road trip food ideas with no fridge
From the below list we were able to have meals on the road or create healthy packed lunches to take out with us for the day when exploring new cities.
We explored Amsterdam for a day, visited my husband Ben's Gran in Germany, took an epic 10-hour drive to see many of the Delta Works in the Netherlands and we stopped in Bruges before heading back home.
For two nights we camped in the Bongo in Amsterdam, we stayed at Ben's uncles for a couple of nights in Germany and then an AirBnB whilst in Belgium.
We don't have a fridge in the camper as we haven't converted it (instead, keeping the 8 seats and having a massive bed), so we had to come up with a whole list of vegan meals and snacks that we could eat on the go and not need to store in a fridge.
Of course, we had a fridge at the Airbnb and at Ben's uncle's, but we decided to take as much food from home as possible to keep eating costs low so we had to take things that didn't need a fridge as the first part of our trip was a lot of travelling and camping!
All of our plant-based meal ideas had to be made from as much dried food as possible. None of it could be refrigerated. We're also all vegan so they're all suitable for anyone following a plant-based diet. These snacks are all easy to prepare, non-perishable, and perfect for your next road trip!
Of course, at Ben's uncles and the Airbnb, we were able to use a fridge and cook, but we still had to get the food there without using a fridge, so we stuck to non-refrigerated food ideas.
Between Ben's uncle's house and our Airbnb, we had a whopping 10-hour drive, so we needed meals and snacks for this. We also had two nights camping in Amsterdam, so had to be inventive with vegan road trip food ideas here too.
If you're wondering what on earth you can eat on a road trip as a vegan or when camping, without a fridge, then here's a stack of ideas!
We came up with as many ideas as we could to create a shopping list before our trip and took loads of food from home. That was a great benefit to driving across Europe in our own car, as we could really save loads of money on food by visiting a UK supermarket before we left.
List of vegan road trip food ideas without a fridge!
Celery and peanut butter – take some cutlery with you and spread some cupboard friendly peanut butter onto the celery for a great energy-boosting snack. Celery should last a couple of days at least in the car, so long as your car isn't too hot!
Rice crackers with peanut butter or marmite, or plain. Rice crackers are perfect to munch on as a snack or to make peanut butter or marmite cracker sandwiches! These are perfect for kids lunch boxes on the go. Marmite doesn't need to go in the fridge so it's the perfect road trip food to create tasty lunches and snacks.
Crackerbread – great eaten on its own, dipped into hoummous or spread with marmite or peanut butter.
Wraps with peanut butter or marmite. Take an airtight container and you can store bread or wraps for a few days to make vegan sandwiches on the move.
Wholemeal pittas stuffed or with hoummous – Like the wraps, you can stuff with some of the salad you take that will last a few days and even take houmous in a cool box which will be good for a day or two and can be eaten with the pitta or salad.
Cereal to snack on dry, or with water or long-life plant-based milk. Cereal is perfect if you take bowls and cutlery with you. It's so easy to make a bowl of cereal with some long-life milk. Try and get smaller cartons of the milk, or make sure you all eat cereal at the same time so you don't waste any milk. If you've milk leftover then the kids may want it as a drink as you venture on. Pack some reusable straws to make drinking on the go easier for kids.
Fresh fruit – some fruit will last a few days and doesn't need refrigerating so take grapes, oranges, pears, bananas and apples to snack on.
Salad – the same applies to some salads. Tomatoes, lettuce, carrots and cucumber can often last a few days out of the fridge, so you can snack on this, or make your wraps and sandwiches more exciting for a couple of days at least. You can always plan to visit supermarkets whilst travelling to keep fresh salad and fruit topped up. Take a cool box to store it in, though the coldness will only last the first day unless you buy ice each time too.
Dried fruit makes perfect on-the-go snacks and won't spoil. We love apricots, prunes and raisins. Stock up on some dried snacks from Graze before you head off.
Bliss balls also known as energy balls are mostly made from dried fruit, nuts and seeds so they last ages too and don't need refrigerating. You can buy these from the shops, but it's so easy to make your own too before you leave.
Here are some vegan no-bake energy ball recipes:
Bars, bars, bars! We love dried fruit, nut and seed bars of all different kinds. There are Trek bars, Pulsin bars and Nakd bars to name a few. These are perfect to pack in bags when exploring to stop hunger in between meals and on long car journeys. For long-lasting energy and to feel satisfying full after a bar, give these superfood bars by Aduna a try!
Crisps – my favourite crisps are the Eat Real crisps and we also get the kids Organix crisps as they are organic and contain no sugar.
Tortilla chips and dips – many dips like jars of salsa dips for tortilla chips don't need to be refrigerated and can be kept in the cupboard, only needing refrigerating once opened. Take small jars, or larger jars to share that you know you'll polish off in one sitting.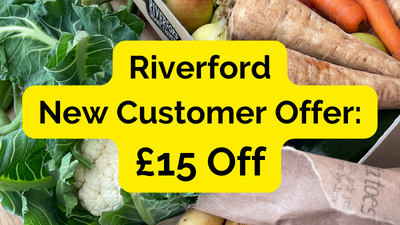 Fruit pouches are great for kids and adults too! 'Baby' fruit pouches aren't just for babies, but kids and adults too. The best thing is they don't need refrigeration at all. These were great for adding some more fruit snacks into our packed lunches each day. The kids get really excited about a fruit pouch in their lunchbox, and me and Ben had one every day in ours too.
Breadsticks – nice and easy snack to hand out in the car when the kids are complaining they're hungry!
Fruit crisps – it's amazing how many things are made from fruit nowadays! Dried fruit crisps satisfy that crisp crunch you might be craving, but they also provide a portion of fruit, so are much healthier than regular crisps.
Popcorn is another great dried food snack that doesn't need a fridge and the kids always love it!
Nuts and seeds will keep you going when you get peckish. Make some trail mixes with mixed seeds, nuts and dried fruits like raisins or diced papaya for delicious snacks day and night.
Sweetcorn is one of my favourite things to eat out of a tin! It's so refreshing and satisfies any sweet cravings. Most tins have a ring pull so it's really easy to eat on the go. You just need a spoon. You can drink the remaining water too.
Pineapple – this is another tinned item that is great for road trips. It's another portion of fruit and you also get to have the juice! We love the chunks in juice and the kids use reusable straws to get all the juice out of the tin.
Tinned fruit – think peaches, mandarin and fruit cocktails. Opt for those in juice or water rather than syrup to keep it healthier.
Jelly – yep, you can now buy readymade vegan-friendly jelly in the store that doesn't even need refrigeration!
Noodles and rice pots are a great idea if you have a way of heating up some water. We did take a camping stove with us so we could heat up some water for noodle/rice pots and hot drinks. But of course, this was only good when we were at the van itself and not on the move. We didn't take the stove out to the cities with us! We enjoyed eating some of these when visiting the Kinderdijk Windmills in the Netherlands before we arrived in Amsterdam.
Vegan jerky – another great non-refrigerated vegan snack! You can buy readymade or learn to make your own before you go. Seasoned and dried, but still chewy, soy strips packed full of protein and tasty non-perishable food that can be kept in packets or Tupperware.
Pickled onions – if you like pickled onions then these are a great savoury, tangy and sometimes sweet at the same time snack that doesn't need a fridge. You can get large onions or mini ones already pickled in a jar from most supermarkets and convenience stores.
Green tea is packed full of antioxidants and great to sip on each day, in the car and when out if you take a thermal flask with you and can get some hot water.  Otherwise, it's also a refreshing cold drink.
No-bake cookie bites are also something you can make easily in advance for a delicious sweet treat. Here's the recipe:
It's actually really easy to come up with fridgeless vegan food ideas once you start thinking about it…
Hopefully, this list has got you started on thinking outside of the box when it comes to vegan-friendly food you can take on a road trip, that doesn't need refrigeration!
When planning our road trip, we thought we'd really struggle to come up with vegan food ideas on the road. We actually managed to think up so many ideas that we had plenty of plant-based food options in the car for our exceptionally long drives, for camping and whilst exploring Europe.
If you need some more inspiration then there are even vegan supermarkets like this one which we love online with lots of yummy snack inspiration!
You can also check out my healthy living blog for loads of vegan meal and snack ideas!
Love healthy living and saving money? Check out these healthy living discount codes to make some great savings on vegan snacks and more!
Please pin me to your Pinterest boards and share with your friends:
Our 8 day Europe road trip travel diary
If you want to see what we got up to for the whole eight days and all the photos then check out all my Europe 2019 road trip travel diary blog posts here: